Tasha's Playground Fan Page

Find me on Facebook


Thursday, May 3, 2012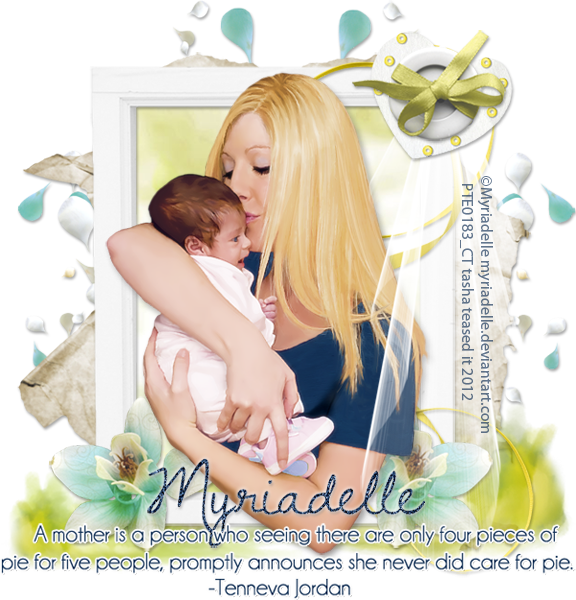 Kit- Butterfly Kisses by A Space Between which you can download here
Tube- Madara by Myriadelle. You can purchase this beautiful tube from PTE with a valid license.
Photoshop CS5 or program of choice
Here we go, this will be a quick one :)
Open a new canvas 700x700
Open your frame of choice (I used element 38) and center on canvas.
Resize and add your paper behind the frame.
With your frame layer active, click inside it with the Magic Wand Tool (w).
Select>Modify>Expand by 5. Select>Inverse.
Activate paper layer and hit delete. Deselect. Drop shadow frame layer.
Behind your paper, add the following elements:
Command+J to duplicate element 52. Edit>Transform>Flip Horizontal.
Reposition elements so they show on both sides of the frame.
Place element 42 above frame, on right side.
Place element 27 in bottom left corner of frame. Resize.
Duplicate, flip and reposition.
In upper right corner of frame, add the following elements:
Add drop shadows to tubes and all elements except 15 and 50.
With the Champagne & Limousines font, add your quote.
Open Layer Styles and add a 2px white stroke to it.
Add copyright and license info.
Merge, save as PNG, enjoy :)
Thanks for trying out my tut! If you have any question or would like to show me your results, feel free to email me- bananas_68@yahoo.com