Tasha's Playground Fan Page

Find me on Facebook


Saturday, July 21, 2012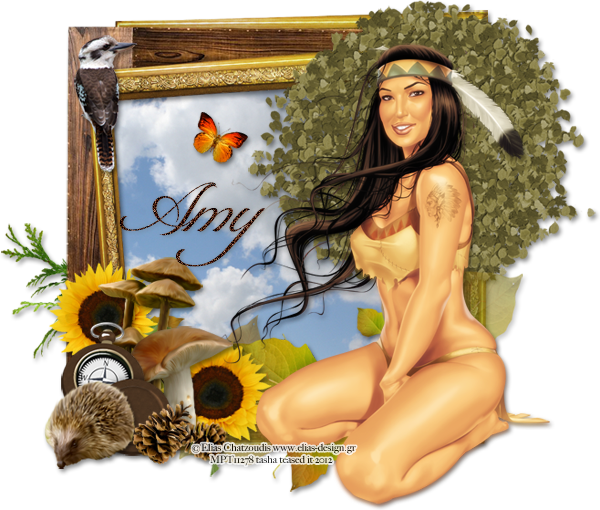 Kit- The Great Outdoors by Gimptastic Scraps. You can find this on her blog here.
Tube- I'm using the work of Elias, which I purchased at MPT while it was open. You can now find his work here.
Photoshop CS5 or program of choice
Open a new canvas 700x700
Place Frame 2 in center of canvas.
Add Paper 10 as a new layer behind the frame.
With the frame layer active, click inside it with your Magic Wand Tool (W).
Select>Modify>Expand by 5. Select>Inverse.
Activate paper layer and hit Delete.
Double click frame layer to bring up Layer Styles- add drop shadow of choice.
Add elements from the kit to your tag, clustering some of them to the bottom left of frame.
You can refer to my tag for placement, or just do your own thing :)
From bottom to top I used:
flower 1- duplicate, reposition
pine cone- duplicate, resize, reposition
Add drop shadows of choice.
Place tube to right of frame, add drop shadow.
Using your Rectangle Marquee Tool (M), create a selection around the tag, slightly smaller than the canvas. Image>Crop. This will get rid of any stray pixels and drop shadows.
Image>Trim>Top Left Pixel Color. This will trim down any excess space around tag.
Add copyright and license info.
Add name and any text of choice.
Thank you for trying my tut :) If you have any questions or would like to show me your results, feel free to email me or contact me on Facebook.