Tasha's Playground Fan Page

Find me on Facebook


Monday, December 31, 2012
Take a walk on the dark side with my newest kit, Vamp/Goth. A little bloody, a little sinister...a lot of inspiration! 79 elements, 11 papers, tagger sized. Personal use only. Do not share, do not copy.
You can find this kit in my stores listed on the left of my blog. I'd love to see any tags made with it, just email me or post them to my facebook :o)
Have a Happy 2013!!!!
Head on over to Kiya Designs to pick up this great cluster made with the kit-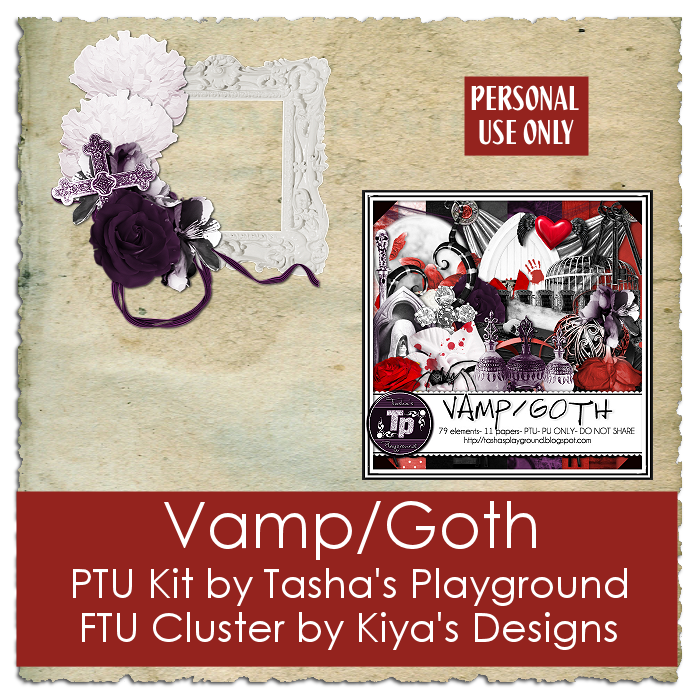 And check out these fantastic tags she made me!!!