Tasha's Playground Fan Page

Find me on Facebook


Thursday, November 15, 2012
Amy, Leah and I came together to bring you all this great winter collab!! Winter Diva is a fun, snowy kit to add some sass to those winter tags! Free to use doesn't mean free to share, so please don't share this kit with others. Instead, just direct people to this post :o) You can snag my part of this amazing collab here or here. As always, if you make anything with this or any of my kits, I'd love to see it! Just email me at bananas_68@yahoo.com or check me out on facebook (page link on the left of blog).
**Updated with 2nd download link**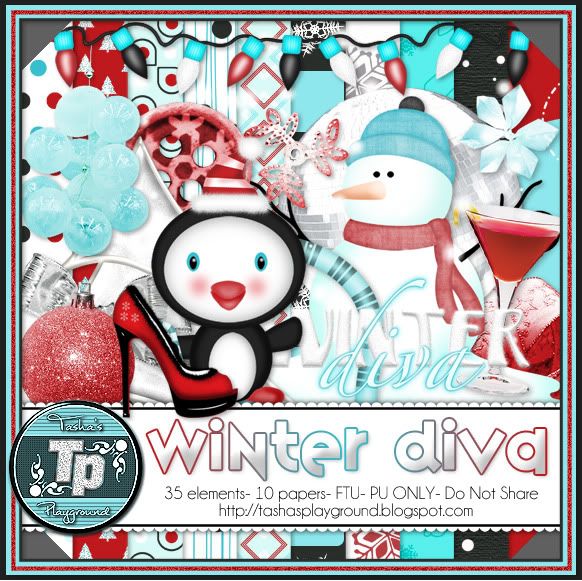 Stop by Amy & Leah's Gimptastic Tuts here to snatch up their parts. Don't forget to thank them for their awesomeness!!!!