Tasha's Playground Fan Page

Find me on Facebook


Saturday, May 28, 2011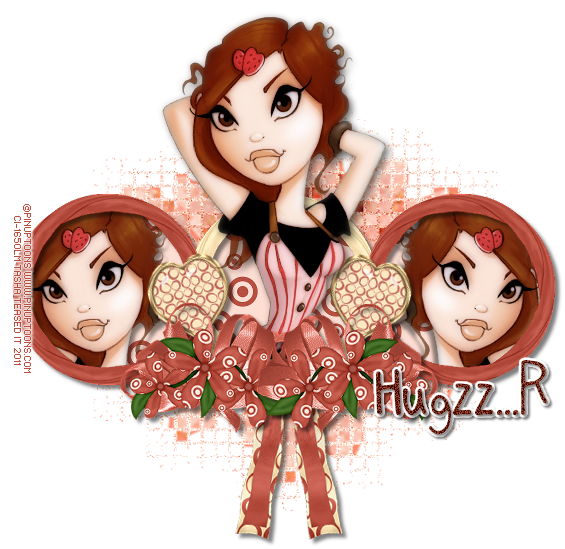 Kit- I used a beautiful kit called "Peach Petals" by Scrapin' Daisy. You can find this wonderful kit at I Got Lucky Skraps here.
Tube of choice- I used a lovely Pin Up Toon which I purchased from CILM. You can now find these at CDO. You must have a valid license to use this work.
No mask or plug ins used!
Open a new canvas 700x700
Open frame 63, resize and place in middle of canvas
Open frame 61, resize and place to left of frame 63
duplicate, mirror, arrange like in my tag
Merge frames to one layer
using your magic wand tool, click inside each frame
selections>modify>expand by 5
c/p paper 0016 under frame
add drop shadow of choice
Magic wand tool, click inside left frame
selections>modify>expand by 5
c/p tube of choice under frame
c/p element 68 onto canvas
resize, duplicate and mirror
c/p element 20 onto canvas
c/p element 59 onto canvas
resize, duplicate and mirror
use your eraser to get rid of any parts hanging below elements
c/p element 005 and move to the bottom
Effects>texture effects>mosaic-antique with these settings:
add copyright and license info
Thanks for trying my tut. If you have any questions or would like to show me your results, please email me: bananas_68@yahoo.com