Tasha's Playground Fan Page

Find me on Facebook


Thursday, March 24, 2011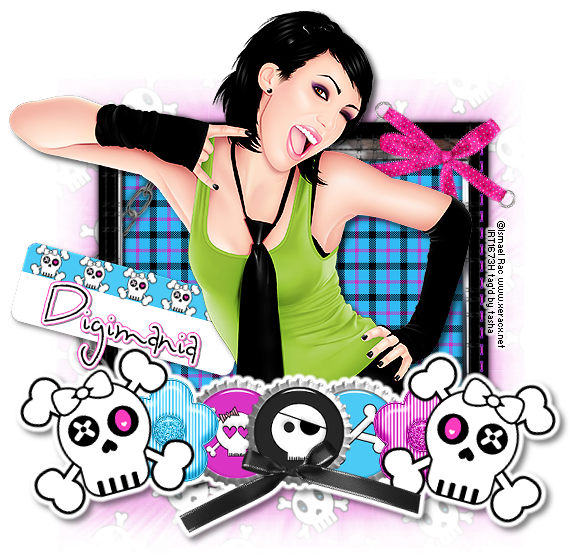 Mask- SquareMask2byJenny available for download on the Misfits blog here. You can score tons of goodies there!!!
Tube- I'm using the awesome work of Ismael Rac. You can visit his store here. You must have a license to use his work! Do not use his artwork without the proper license.
Font- I'm using a FTU font called Smitten Kitten available from Kevin and Amanda here
c/p paper1. Layers>New mask layer>from image
apply mask. resize and duplicate
c/p frame. Using magic wand click inside frame.
c/p paper9. Selections>invert
hit delete on your keyboard. deselect.
c/p pink stitching. Imange>rotate 90* right
Place on right side of frame
Use eraser tool and erase any overhanging parts
c/p tied bow. resize 50%.
rotate to the right. sharpen
place over right corner of frame
c/p tag. rotate right about 15*
c/p skull2. resize 75%. rotate left 15*
sharpen. duplicate and mirror
c/p striped brad 2 and 3. resize 50%
c/p skull tops 1, 2, and 3. resize 80%
place elements then merge them together.
Add a fat gradient glow, size 5
drop shadow (4, 4, 50, 8)
c/p tube of choice. place behind merged elements
Use eraser tool and erase bottom part of tube
Crop tag. resize if needed.
add copyright and license info.
Add name and apply gradient glow
If you have any questions or would like to show me your results, please email me: bananas_68@yahoo.com. Thanks for trying my tut!