Tasha's Playground Fan Page

Find me on Facebook


Monday, March 28, 2011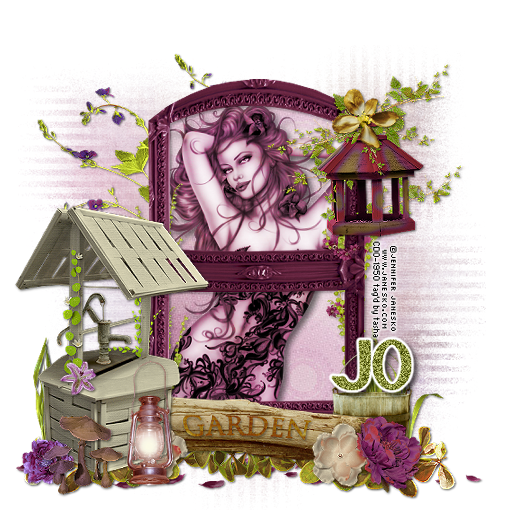 Scrapkit: "Rustic Spring" by Jo at A Taggers Scrap. I can't begin to tell you how fab this kit is! It's full of elements you won't find in other kits. It's just awesome :)
Tube: I'm using the beautiful artwork of Jennifer Janesko available at CDO. If you use the same tube, make sure you have the proper license!
Mask: WSL_Mask81 from weescotslass here.
Font: too much paper from Kevin and Amanda here
Open a new image 900x900.
Yes, it's a big canvas, we'll resize later.
Layers>new mask layer>from image
c/p frame5. Use your magic wand and click inside both frames.
Selections>modify>expand by 10
c/p paper4. selections>invert.
hit delete on your keyboard.
c/p tube of choice, place in selection
hit delete on your keyboard.
On tube layer, change blend mode to Luminace
add drop shadow to tube and frame
Add, resize, and dropshadow the following:
leaves4- duplicate, mirror, merge. resize 90%
grass2- 60% then 80%. duplicate, mirror
Add and resize flowers of choice. duplicate and place around tag.
add license and copyright info
Thanks for trying my tut. If you have any questions or would like me to post your results, email me: bananas_68@yahoo.com