Tasha's Playground Fan Page

Find me on Facebook


Monday, March 21, 2011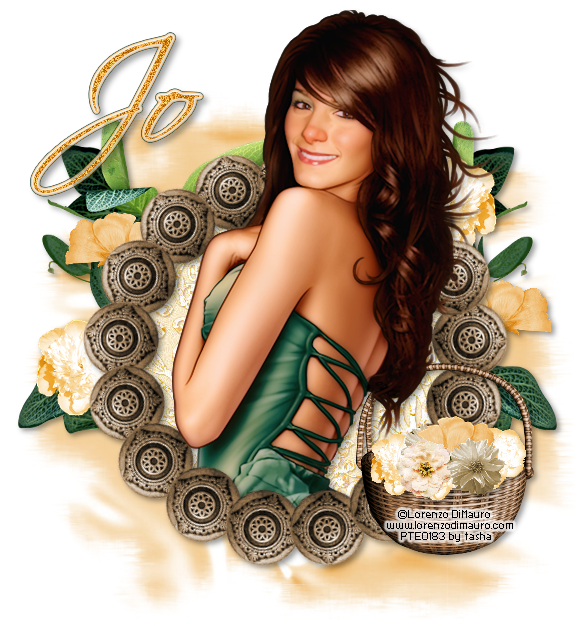 Mask: WSL_Mask223 from weescotslass here
Tube of choice: I used Lorenzo DiMauro, a PTU artist found at PTE.
Do not use his work without the proper license!
Plug ins: Mura Meister Copies
Layers>New mask layer>from image
Open and resize a few flowers
Open button 2. Resize 75%
Mura Meister>copies- Encircle
Default settings, change the number to 17
Use magic wand, click inside frame
Selections>modify>expand by 5
c/p paper 23. Selections>invert
hit delete on your keyboard. deselect
Open tube. Duplicate. Move one copy under frame.
Using eraser tool, erase the bottom of both tube layers
so it appears the tube is coming out the frame.
Drop shadow bottom tube layer
Open basket. resize 60%. Move below tube layers.
Open and resize a few flowers to place "in" basket.
and duplicated them a few times
Crop tag, merge and resize if needed.
Add copyright, license and name
Thank you for trying my tut. If you have any questions or would like me to post your results, please email me: bananas_68@yahoo.com