Tasha's Playground Fan Page

Find me on Facebook


Tuesday, March 22, 2011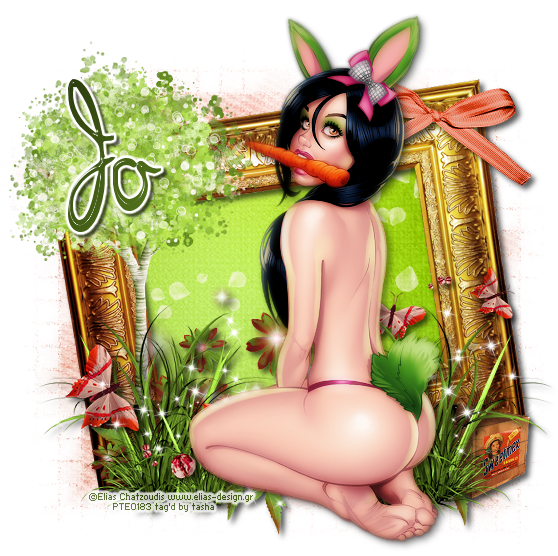 Scrapkit- "Peachy Keen" a faboulous kit by Jo at A Taggers Scrap. The colors in this kit are absolutely gorgeous!
Mask- I used Mask 1 from my friends Amy & Leah. They have a blog for Gimpers, but goodies available for all programs. Get the mask here.
Tube of choice- I used the artwork of Elias. He's a PTU artist who sells at PTE. You must have a license to use this work. Don't use it without one!
Font- Kelly Brown. a FTU font from here
Open a new canvas 700x700
C/P paper5. Layers>New Mask Layer>From image
Frame 1. Use magic wand, click inside frame
Selections>Modify>expand by 5
c/p paper 8. selections>invert
hit delete on keyboard. move below frame
c/p falling petals, place in selection.
hit delete on keyboard. deselect.
Open, resize, and drop shadow the following elements:
greenery3- rotate right 90*
Open tube of choice. Duplicate
crop image and resize if needed.
add copyright, license info and name
Thanks for trying my tut. If you have any questions or would like to show me your result, please email me: bananas_68@yahoo.com